Moldex M5 6120
The Moldex M5 hearing protector series is the ideal protection for varying noise exposure. Balanced comfort with good insulation and your comfort-optimised air cushion prevent heat build-up. The sealing cushion is made of viscoelastic foam and thus ensures even better pressure distribution as well as more comfort. The Moldex M5 has extra large ear cups and recessed grips for size adjustment on the head with easy-to-use adjustment points.
Rugged construction
Comfortable air cushions prevent heat build-up
Stable TPE headband
Moldex typical perfect workmanship
Internal dimensions: width = approx. 4cm, height = ca.7cm
With a weight of only 320g compared to the very high insulation effect easily
High attenuation with a SNR of 34dB (high frequency range 39dB, mid frequency range 31dB and low frequency range 23dB)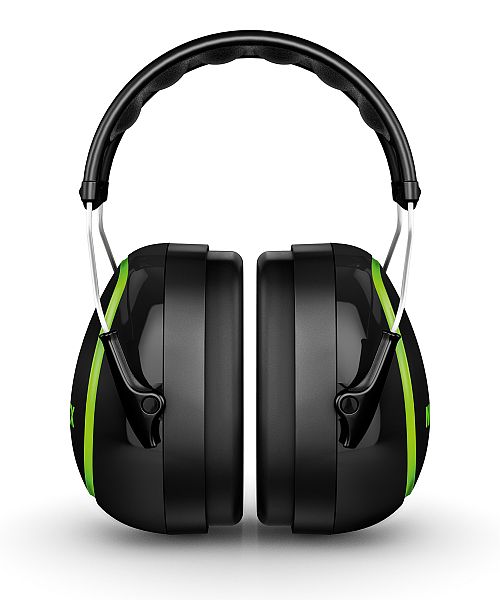 - Sealing cushion made of viscoelastic foam, thus better pressure distribution for more comfort
- Extra large ear cups. Also offer space for large ears
- Recessed grips for size adjustment on the head
- Adjustable in size with easily common adjustment points
For more info on customised and fitted hearing protection, please visit the following link.
Technical data:

SNR = 30 dB, H = 34dB, M = 27dB, L = 20dB
Weight = 310g
---